A.I.M
BRIEF HISTORY OF ADONAI
Adonai International Ministries (AIM) started as an Evangelistic Ministry on the 18th of July 1980, under the name End-time Ministry Incorporated, in an uncompleted building of the Tema North Presby Church Community 4 –Tema (now Trinity Presby Church).
Meetings days were on Tuesdays, Wednesdays, and Fridays. Members of this ministry were mainly students from all the various second-cycle schools in Ghana in those days. Since all members of the ministry were students, meetings were held during vacations and brought to a halt when schools reopened. This went on for some time until some students completed school and came home, either awaiting results or preparing to rewrite their exams, which was termed "Housing Corporation". From this time on meetings were held throughout the year.

The Ministry adopted Fridays as its day of fasting; we called every Friday an end time Friday. Every member fasted and prayed privately and then at 3:00 p.m. we met at the Assemblies of God church (community 4) for our prayer meetings. The Lord visited us greatly and these days cannot be forgotten in our history.
In 1981, the ministry had its first major trial when two of our sisters and a brother had an accident. We lost one of the sisters, the brother suffered severe injuries and the other sister had one of her legs amputated. This was a very devastating experience for the ministry but the Lord was still on our side.
The various activities of this ministry became a catalyst in motivating a lot of young Christians to love the Lord, know the Lord, study God's word, evangelize, and build strong prayer lives. The ministry was non-denominational so on Sunday members went to their various Orthodox, Pentecostal, and charismatic churches within the Tema and Accra Metropolis for church services.
A.I.M
VISION STATEMENT
We are committed to impacting our generation with the standards of Christ and influencing them to fulfil their full potential and destiny in Christ.
A.I.M
Mission Statement
* To Preach The Full Gospel Of Our Lord Jesus Christ And To Make Him Known To Our Generation
* To Equip Every Member To Develop His/Her Potential And Fulfill Their Destiny Thereby Building A Strong Destiny Encounter Church.
* To Promote Discipline, Respect And Kingdom Order For God's Delegated Authority Among The Body Of Christ.
* To Maintain The Standards Of God's Kingdom On Holiness And Purity.
* To Promote Love Among The Brethren And Care For One Another.
* To Make Every Member· An Able Minister Of The New Testament, Not Of The Letter But Of The Spirit.
* To Emphasize And Promote The Gifts Of The Holy Spirit And His Operation And Manifestation
* To Be Vivid Examples Of The True Christian In Every Sphere Of Life Thereby Imparting Our Environment With Practical Life Of Christ.
A.I.M
Leadership
AIM Ministries is led by Bishop Richard Ahiagbedey and an exceptional team of other compassionate and visionary leaders. Their unwavering commitment to fostering a diverse and inclusive community, while prioritizing spiritual growth and social outreach, sets them apart. With a steadfast focus on faith, fellowship, and service, AIM Ministries' leadership exemplifies a shining beacon of hope and inspiration in the modern world.
Adonai Int. Ministries is committed to impacting our generation with the standards of Christ.
Congratulations! You have decided to dedicate your life to following Jesus. You may be wondering what's next on your journey. We want to help! Join us as we guide you toward the next steps in your walk with Christ.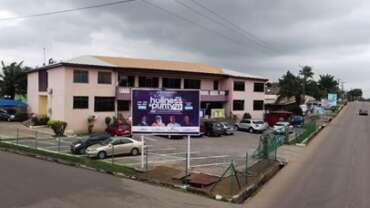 Plan A Visit
Begin your journey with Christ by planning a visit to our headquarters, where you'll discover a welcoming and nurturing environment, offering meaningful fellowship, and a sense of belonging that will ignite your faith.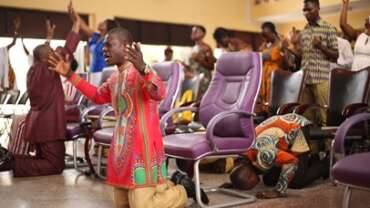 Get Involved
Get involved at AIM Ministries and become an active part of our vibrant community, where you'll find opportunities to engage in worship, service, and personal growth, as you connect with fellow believers on a deeper level.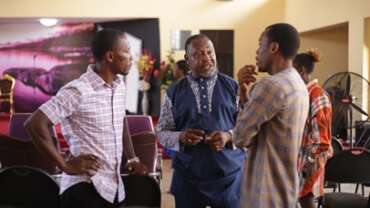 Impact Others
As a member of AIM, you'll be inspired and equipped to impact others through acts of love, service, and outreach, spreading the message of Christ's transformative power and sharing His love with the world.